Support us by one-time donation
We really need your support, and appreciate any financial contribution you can offer. If you are considering offering a one-time donation, please transfer it to NL71 ABNA 0409 210757 (BIC-code is ABNA NL2A), attn. Stichting Java Village in Leiden. Please mention your name and email address. You can also transfer via iDeal by clicking the button "Donate".
The Java Village Foundation is registered in the ANBI-register (institution serving public interest). Your donations are therefore income tax-deductible in the Netherlands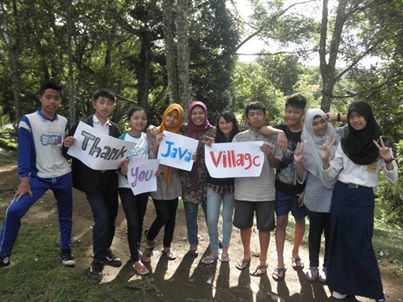 Sponsor a Student and Maria Peters Scholarship
To ensure that every child can go to school, the foundation is constantly looking for sponsors who support a child financially so that it can continue to learn. For lower secondary education there is the Sponsor a Student project, with which you make it possible for children to complete lower secondary education with a small amount per month. Talented students may be eligible for an allowance from the Maria Peters Student Scholarship. Students can complete both lower and upper secondary education.
Become Friend of Java Village
In order to be able to guarantee the continuity of the projects and to be able to investigate possible new projects, the board has set up "Friend of the Java Village Foundation". You can become a Friend for a minimum amount of € 5 per month. If you are considering becoming a Friend of Java Village, you are requested to transfer the amount you want monthly to bank account NL71 ABNA 0409 210 757 in the name of Java Village Foundation in Leiden, stating your (e-mail) address and Friend . The international BIC code is ABNA NL2A. It is of course also possible to transfer an amount annually . The Java Village Foundation organizes an annual meeting especially for Friends, at which the board reports on current and future projects.
Become a Java Village Volunteer
The Java Village Foundation only works with volunteers. We are always looking for volunteers who can help our foundation achieve its goals and projects or who can organise actions and help with our events. If you would like to become a volunteer, please mail us at info@javavillage.org, and you will be invited for an interview.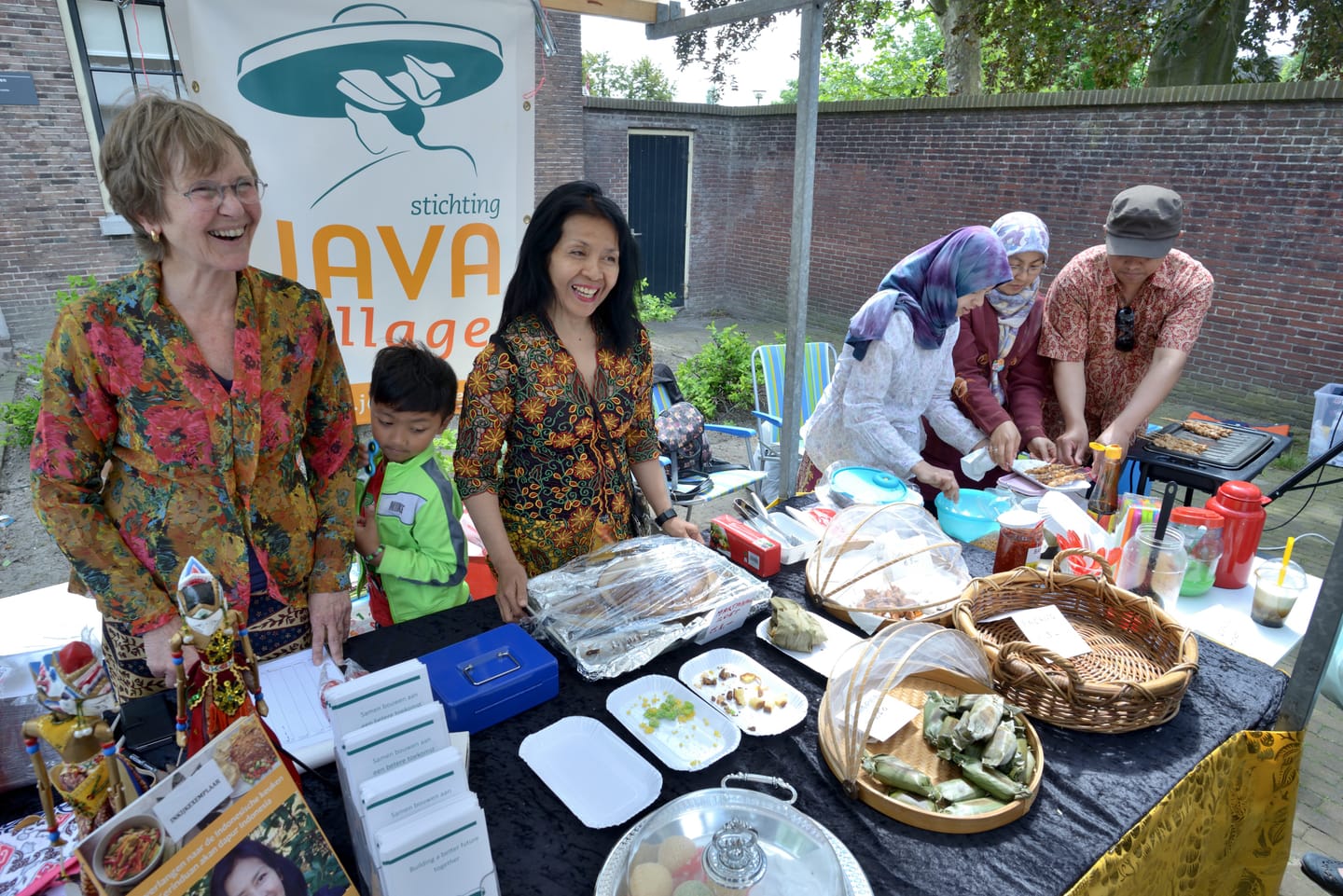 Cooperation
We want to cooperate with other organisations such as service clubs, companies and schools who would like to support Java Village. Are you a service club looking for a charity to support or would you like to organise an event? Or are you a company trying to give something back to the community? Perhaps you are looking for a charity to be chosen as a donation option for the annual Christmas package? Companies can ask their employees to support the foundation individually as 'Friend of Java Village' for a minimum of € 5 a year. Companies can also become a friend for only € 150 yearly. Your company logo will then be displayed on our website. We will be more than happy to visit your company to provide your employees with information. Whichever way your company, organisation or club would like to cooperate with us, you will always contribute to a better future for the most underprivileged inhabitants in Cisarua. For more information or for an appointment, please contact the board via info@javavillage.org.
Donate with fiscal benefits or leave assets to Java Village
Are you currently supporting the Java Village Foundation financially or are you considering that option? In that case it is possibile to donate a larger amount without that it wiil cost you more. Your donations to our foundation are tax deductible in the Netherlands. Our foundation is recognised by the Dutch government as an ANBI organisation (institution serving public interest). For one-time donations a threshold of 1% (minimum € 60) and a maximum of 10% of your total income (stated at the bottom of your tax form) applies.
No threshold for periodical donations
A periodical donation is a gift of the same amount for a period of at least five years. This amount is fully tax deductible. The threshold of 1% with maximum of 10% does not apply in this case, so you will have a larger tax return than in the case of a one-time donation. This benefit may increase to 52% depending on your age and the height of your income. You may transfer this benefit to the foundation, thus increasing your donation without suffering any financial disadvantage.
| | | |
| --- | --- | --- |
| Calculation example * | One-time donation | Periodical donation |
| Annual donation to the foundation | € 150,- | € 250,- |
| Amount of tax return | € 0,- | € 101,- |
| Annual net contribution to our foundation | € 150,- | € 149,- |
* This example uses a basic income tax level of 40.4 percent. Your tax return depends on your applicable tax rate.
Via www.schenkservice.nl/bereken-uw-voordeel you can easily calculate your potential benefit.
When is a donation deemed to be periodical?
Your donation is periodical if:
• the donation is laid down in a written agreement or a notarial deed. • you periodically (at least once a year) transfer the donations according to the written agreement or notarial deed. • the transferred amount is always the same. • the donations are paid in at least five subsequent years. • the beneficiary (our foundation) does not deliver anything in return for the gift. Are you regularly donating to multiple organisations? In that case you may enjoy less or no tax benefit at all. It can be advisable to convert these gifts to periodical donations to maximise your tax benefit.
How does it work?
You want to make a periodical donation to our foundation. You lay down your periodical donation in a written agreement with the foundation. A notarial deed is no longer required. You can download a written agreement at www.belastingdienst.nl.You fill in the agreement in twofold and send the documents by mail to Stichting Java Village, Botermarkt 7e, 2311 EM Leiden or by email to info@javavillage.org. You then receive a copy signed by the foundation for your administration. After that you transfer the amount stated in the agreement to bankaccount NL 71 ABNA 0409 2107 57, Stichting Java Village in Leiden for a period of at least five years. Partial transfers are allowed, as long as the total yearly amount is in accordance with the amount laid down in the written agreement.